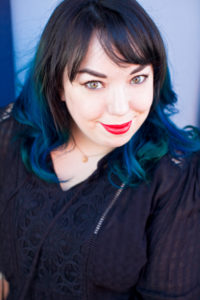 Jaime Questell is a writer and graphic designer from Houston, Texas. She has also been a bookseller, a professional knitter, a semi-professional baker, and an administrative assistant. None of these jobs involved wrangling corgis, which is quite sad. She lives in the 'burbs with her husband, children, very anxious dog, one surly cat, and one recently acquired cojack, which is what happens when a corgi and Jack Russell terrier combine to make doggy magic.
Represented by Patricia Nelson at Marsal Lyon Literary Agency.
If you'd like to contact me, please email jquestellauthor@gmail.com.